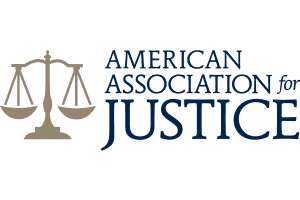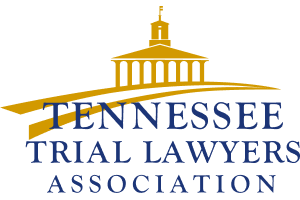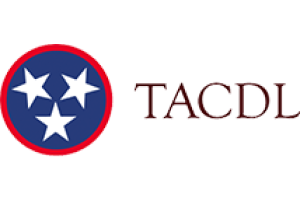 Knoxville's Injury & Accident Lawyers
We don't just practice. We win.
Personal Injury Lawyers Representing Victims in East Tennessee
Accidents can result in life-long, life-altering, serious or even fatal injuries. Sometimes, these injuries change our lives because of the pain and physical limitations they create, and often they present financial and emotional difficulties. A life may be permanently altered due to injuries that range from paralysis, traumatic brain injury, or the loss of a limb. If you were injured in an accident in Tennessee, you may be able to file a personal injury lawsuit for damages.
The Knoxville injury lawyers at McLaughlin Legal can provide knowledgeable counsel and level the playing field with an insurer. Insurers know that someone who is not a lawyer may not be prepared to go to trial and may not know their legal rights. Putting McLaughlin Legal on your side gives you the fair chance that you deserve. Our firm treats each client with compassion and care.
Most personal injury lawsuits arise in the context of negligence, although some may arise out of intentional misconduct. Circumstances that sometimes give rise to a personal injury lawsuit include car accidents, medical malpractice, and defective products. To prove negligence, you will need to show that the defendant owed you a duty, they failed to use the appropriate care in the situation, and you suffered damages as a result. If you can establish these elements, you may be able to recover compensation. In Tennessee, compensatory damages can include medical expenses (past and future), lost income, lost earning capacity, disfigurement, pain and suffering, and loss of enjoyment of life.
Car accidents can happen for many different reasons in Tennessee. They can be caused by speeding, texting while driving, drunk driving, drugged driving, failing to obey traffic signals and signs, tailgating, and other behaviors. The circumstances of the accident will dictate under which theory to pursue a claim and who should be pursued for damages. In drunk driving cases, for example, dram shop laws may apply, such that an establishment that served a drunk driver can be pursued for damages. However, there may be other contributing causes to explore as well, such as dangerous property conditions or defective car components. Our injury attorneys can help Knoxville residents thoroughly examine the cause of a crash.
In Tennessee, all crimes need to be proven beyond a reasonable doubt, which is a tough standard to meet. The specific elements that must be shown vary depending on the crime being charged. Under section 39-13-102, for example, you can be charged with aggravated assault if you intentionally or knowingly commit a simple assault that causes serious bodily injury or death, involves the use or display of a deadly weapon, or involves attempted or accomplished strangulation. It is critical to retain an experienced criminal defense attorney. Our attorneys have more than 30 years of experience in criminal law. Mr. McLaughlin is a former Public Defender.
Under Tennessee law, employers that have at least five employees in the state must procure workers' compensation insurance for their employees. All construction and coal-mining employers need to be insured, no matter how many employees they have. If you were injured or made sick while working in Tennessee, you may be able to recover benefits by filing a workers' compensation claim. For example, if you develop carpal tunnel syndrome due to repetitive stress on your wrists and hands, and it necessitates medical care or being away from work, you may be able to obtain workers' compensation benefits to address the carpal tunnel syndrome. These may account for both medical costs and some of the income that you missed because of your injury.
Our Knoxville injury lawyers can help you bring a product liability lawsuit against a manufacturer if you are injured by a defect in a car, kitchen appliance, machine, or drug, among other items. In order to win such a lawsuit, you will need to show that the product was unreasonably dangerous or defective when it left the manufacturer. A product is unreasonably dangerous if it is more dangerous than an ordinary consumer would anticipate or if a reasonably prudent manufacturer would not place it in the stream of commerce if they knew of the danger. However, you do not need to show that a manufacturer actually knew about the danger. A product can be defective in terms of its design, marketing, or manufacturing.
Mesothelioma is a cancer of the tissue lining the abdominal cavity, heart, and outer lung. It is almost exclusively caused by exposure to asbestos fibers, often in the workplace. Asbestos can also cause other injuries, such as lung cancer and asbestosis. Many manufacturers and companies knew about the dangers of asbestos as early as the 1930s, yet they chose to keep using it or exposing workers to it, and they did not let workers know about the potential injuries. Although mesothelioma may take decades to develop, it may be possible for an injury lawyer in the Knoxville area to hold manufacturers liable for mesothelioma or other asbestos-related illnesses caused by their products. In other cases, it may be possible to hold accountable companies that expose workers to asbestos-containing materials.
The Energy Employees Occupational Illness Compensation Program Act (EEOICPA) is a federal program that provides compensation to current or former workers at Department of Energy (DOE) facilities who have contracted certain illnesses. Also eligible for compensation are people who worked for the DOE's predecessor agencies and certain DOE vendors, contractors, and subcontractors. If you are a worker who has suffered from cancer, beryllium disease, or chronic silicosis, you may be eligible for a lump sum payment of $150,000 and medical expenses associated with the disease. If you are a spouse or another surviving relative, you may be eligible to file for compensation if the worker has died. The federal program also provides benefits to other workers at DOE facilities who have suffered a work-related illness like COPD, bronchitis, asbestosis, peripheral neuropathy, or Parkinson's.
Consult an Experienced Injury Attorney in the Knoxville Area
McLaughlin Legal is dedicated to providing serious, experienced counsel to clients, no matter the size of their case. We offer free initial consultations and work on a contingency fee basis. This means that if we represent you, we accept no fee unless we recover money in a settlement or at trial. We are happy to visit clients at home or in the hospital. Call us at 865-637-4223 or at 865-637-4223 or contact us through our online form for a free consultation.
Explore Our Practice Areas
Client Reviews
At McLaughlin Legal, we don't just practice. We win.
Need immediate help? Call today!